Cold Rooms & Refrigerated Boxes Factory Company (BTR)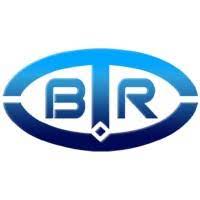 BTR is the technical arm of Almunajem as far as refrigeration is concerned.  
The Company was established 40 years ago in Riyadh and is engaged in the design and construction of the industrial refrigeration, cold stores, modular cold rooms, blast freezer and blast chiller.
BTR is specialized in designing and constructing refrigerated vehicles for the transport of chilled and frozen foods and incorporating refrigeration units for cold boxes.
BTR employs highly professional team of specialists including designers, consultants, engineers and technicians.
The Company has been engaged in refrigeration projects inside and outside the Kingdom.
Beside Almunajem's subsidiaries, the Company serves major food, dairy and beverage manufacturers and distributors, like Al-Marai, Al-Safi Danone, Al-Rabie, SADAFCO, Al-Watania Poultry, etc.
BTR offers 24 hours maintenance & support services to its customers.
Address & Contact details
Head Office
P O Box 21809 Riyadh 11485
Tel: 00966 1 4711111 Ext. 302
Fax: 00966 1 4714388